Content: text (23 symbols)
Available: 30
Uploaded: 06.06.2023

Positive responses: -1
Negative responses: 0

Sold: -1
Refunds: -1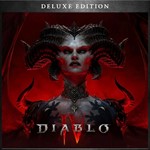 This is a shared account!
The contents of the product type login: password. 12 months warranty
✅ Secure shoppingWe have been working since 2013! We have over 8000 sales and many positive reviews from real buyers!✅ Instant Delivery! After payment you will immediately receive the data and detailed instructions!
✅ After downloading the game you can play on your own profile.
*******
⚠️ The game must be run according to the instructions:
https://docs.google.com/document/d/1PH0Oc3OG8pAf1A52mmhWkgDK_Q_1rnY36M7FZBHottM
Internet connection is required but online gaming is available.
Additional content may not work when using shared accounts! Claims in this regard will not be accepted!
⚠️ It is strictly forbidden to change any data on the account, install it on more than one console, transfer the account to third parties, as well as play with the general profile enabled, preventing other users from launching the game.
The security code is issued only once!
At any time, Microsoft may change the process of using the account, which may affect the launch instructions, the comfort of use and the online gaming. (no refund is provided in this case)
By purchasing, you agree to all of the above conditions.
A refund is not provided if you bought the wrong product, you are uncomfortable using a shared account or you have violated the terms of use.
07.06.2023 2:01:49
Working good ty
06.06.2023 22:54:31
Все работает ,быстро , спасибо !